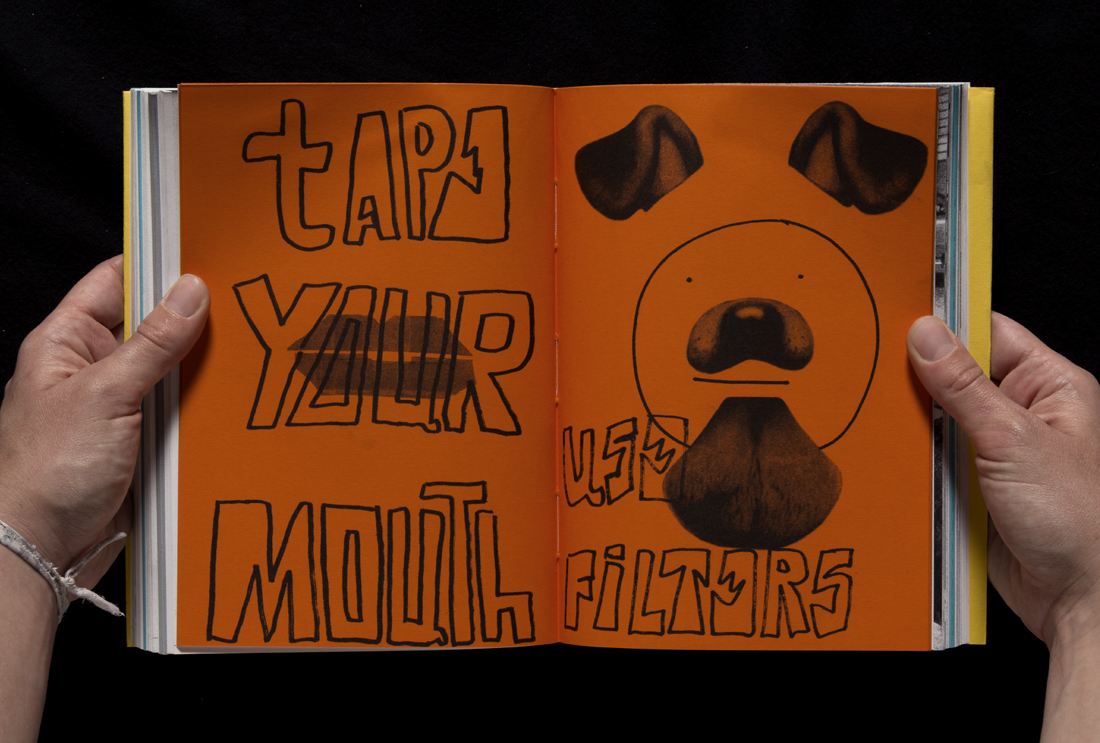 ISBN: 9789895437306
145mm x 205mm
Impressão em Risografia
︎︎︎
145mm x 205mm
Risograph printing
Delli Press
, 2019
Think of a Nice Title
This book is the answer to a provocative exercise that aimed to introduce DELLI students into the work of some of the most important authors who have shaped and influenced much of contemporary artistic thinking – John Cage, John Baldessari, Brian Eno, Jean-Luc Godard…
Based on the use of rules, instructions and some notions like chance, error, random, useless, failure or waste as work principles, content or element generators of editorial strategies.
Starting from 3 publications:
Class Assignments: Optional – John Baldessari
Oblique Strategies: Over One Hundred Worthwhile Dilemmas – Brian Eno, Peter Schmidt
The Reward is in the Process – Tim Belonax
The students chose 16 instructions from these 3 works and, based on them, generated visual content. Each instruction corresponding to an answer through an image, a text, a drawing…
---
Project developed with BA students.
Teacher(s): Luís Alegre
Contributors/Students:
João Araújo
André Cristo
Joana Farinha
Alexandra Costa
Tatyara Scardua
José Sebastião
Mafalda Batista
Helena Alves
José Gabriel Jaime
Catarina Graça
Tatiana Oliveira
Patrícia Estanqueiro
Raphael Felisberto
---
© Fotografias por Bárbara Matos, Laura Palma, Oleksandr Lyashchenk (Photography,BA,ULHT)