Our workshop weeks address three spheres of interests—methodological, technical and theoretical—which inevitably overlap with different levels. These weeks function effectively as alternative, and sometimes complementary, pedagogical models to the ones explored in the degree. They are loosely organised around the clusters of our research centre, Center for Other Worlds, which is focused on the concept of otherness and challenging dominant views of design and futures. Please find below a brief description of the three clusters:

Cluster 1 — Politics, Community and Technology

Investigation into forms of design in and for communities, mapping the social, cultural and political contexts which design the way design is designed—and in turn, how it designs us back. Concepts such as 'innovation' and 'progress' are keywords to challenge the infrastructures of design and daily life. This cluster is then particularly concerned with issues of labour, self-organisation, the commons, tech industry and internet theory, as well as the politics which frame these areas of activity.

Cluster 2 — Ecology, Fiction and Pedagogy

This cluster explores fiction and speculation as a contested territory opening space for pedagogical, curatorial and illustration research. It investigates the applicability of this kind of thinking, methods and prototyping—political, social—while actively working with local communities in an interdisciplinary manner, underpinning an openly public dimension of co-creation.

Cluster 3 — Decolonisation and Practices of the Global South

In the context of a pluriversal definition of design, and aligned with Lusófona University's mission, this cluster opens space for the research and the practice of design and art from Lusophone countries from the Global South. Challenging an hegemonic western vision of design, this cluster promotes alternative models, discourses and realities other than those imposed by design during the 20th century.


---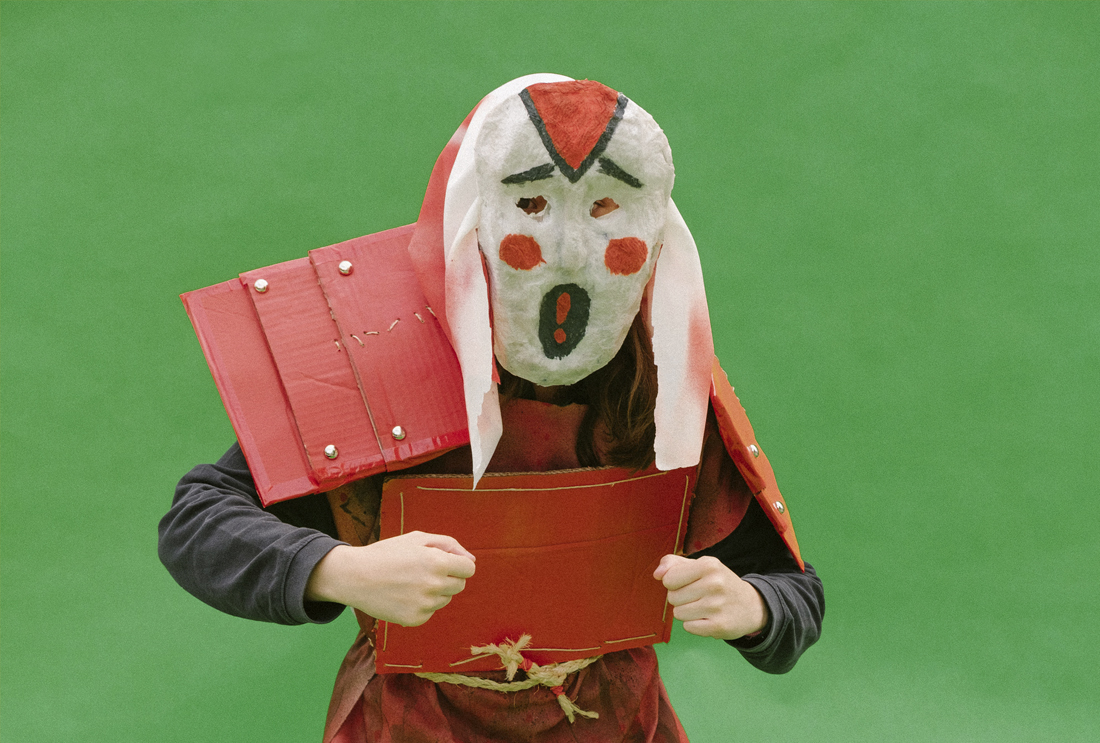 OTHER DELLI WEEK 2
Delli, May 2021

I´ll be right back: rituals, masks and fictions

Workshop by Hugo Barata, Telmo Chaparra and Rita Carvalho with 1st year BA students

Fiction allows us to escape and go to a new world that transforms us. Based on Mariana Pestana´s thoughts on empathy and fiction, we explored that metamorphosis, illustrating it through costumes and masks.

Containers for Other Stories

Workshop by Karen Lacroix and Inês Neto dos Santos with second year BA students.

This workshop explores the potential of containers and questions their relevance, use, origins and contents. Working with malleable materials — food, clay, beeswax, our hands — to investigate the above questions, we will use containers as a vehicle to dissect, speculate, analyse and narrate possible worlds. Departing from an understanding of ourselves as containers, entangled in all the complexities and problematics of history and our present contingencies. What if, as Donna Haraway suggests, we notice the infinite, tentacular entanglements of our existence and recognise not simply the container itself, but its connections to past, present and yet to come?




Tell me what you´re reading, I´ll tell you who you are



Workshop by António Cruz Rodrigues and Luís Alegre with 3rd year BA students

Through migrations between objects, image and text, students explored different ways of constructing meaning and self-illustration.



---
I´ll be right back: rituals, masks and fictions




Tell me what you´re reading, I´ll tell you who you are


© Photos by Bárbara Matos, Laura Palma, Oleksandr Lyashchenk (Photography,BA,ULHT)
Containers for Other Stories


© Photos by Francisco Laranjo