CARANGUEJOLAS DE CASUALIDADE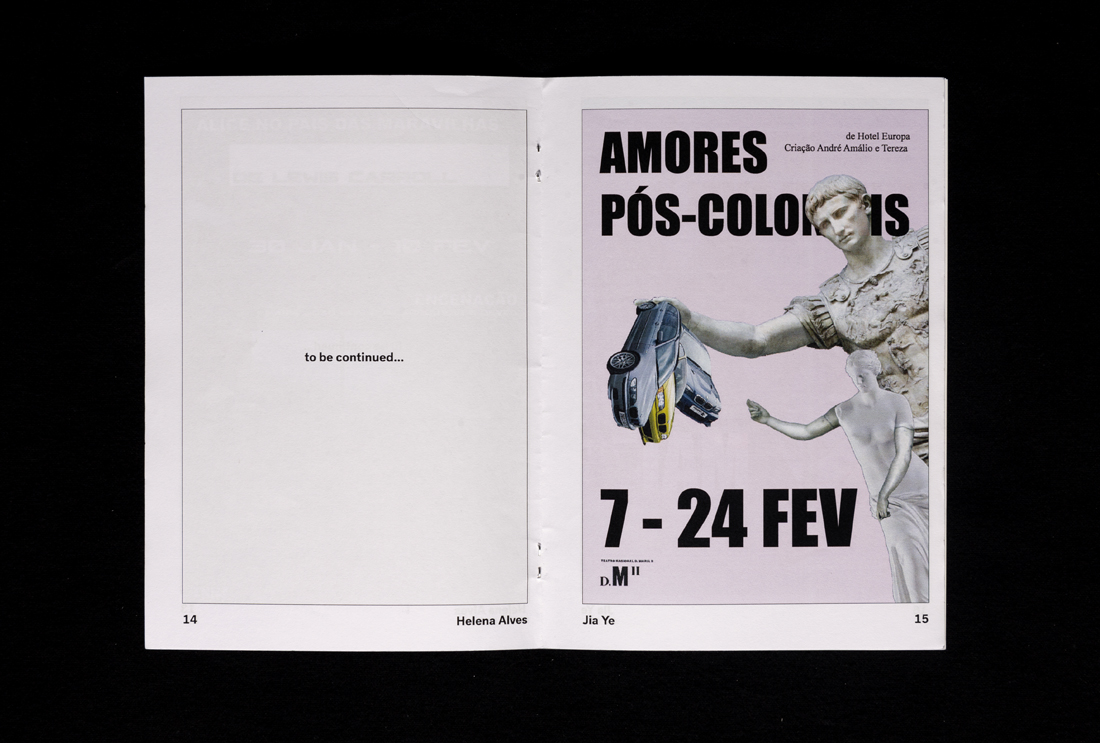 149 x 210 mm
Impressão em Risografia
︎︎︎
149 x 210 mm
Risograph printing
Delli Press
, 2018
Caranguejolas de Casualidade
The use of combinatorial processes exists in various moments of history of design and publishing, whether in the variations of music posters by Josef Müller-Brockmann, or in the collective Oulipo's editions. However, contemporary digital practices facilitate and urge their development.
The post-digital conjuncture intensified the user's exposure to combinatorial environments, from social networks to meme generators, and established a recurrent algorithmic presence in the digital everyday experience.
From the ability to group and sequence sets of data, large or small, emerges a creative potential that can be explored in graphic design and editing through the systematic organization of analog or digital elements and their processing according to combinatorial premises.
This way, using the practices and tools of design and publishing, it is possible to conceive objects that obey generative principles and that are renewed almost autonomously at each instantiation.
---
Project developed with BA students.
Tutor(s): Rui Silva
Contributors/Students:
André Cristo
Gabriel Jaime
Helena Alves
Jia Hao Ye
Rafaela Medeiros
---
© Fotografias por Bárbara Matos, Laura Palma, Oleksandr Lyashchenk (Photography,BA,ULHT)