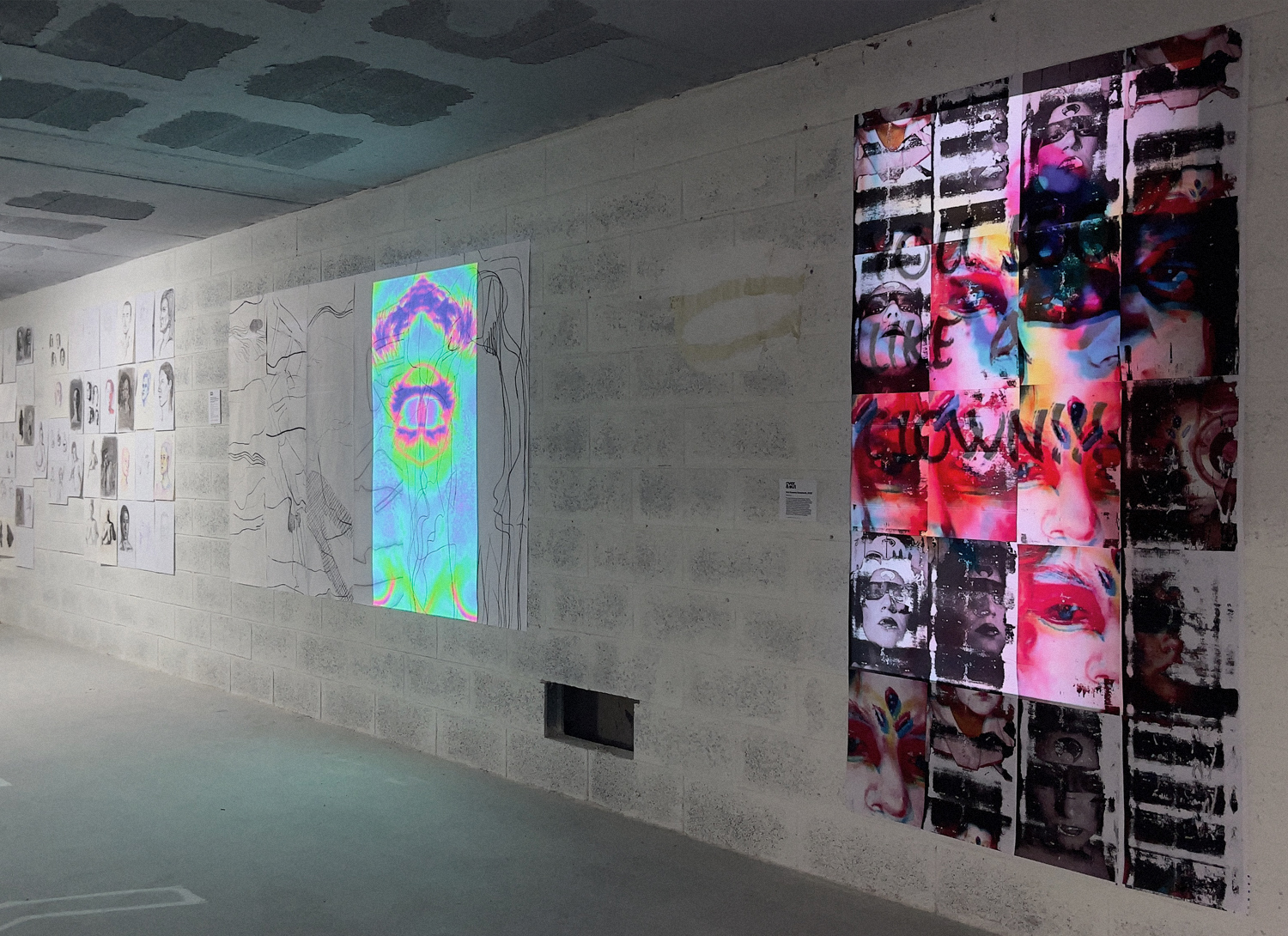 OVER&OUT 2022:
BA COMMUNICATION DESIGN FINAL SHOW
18 to 22 July, 2.30pm to 7pm at Silver Riverside Village, Lisbon.
The BA Communication Design Final Show, titled 'Over & Out', has come to an end. It was an opportunity to see the processes and results of our students' work, their interests, research and speculations. Always working in an interdisciplinary manner and blurring boundaries between fields of knowledge, our programme will continue to promote space for alternative practices and keep pushing the limits of the design discipline. We would like to thank all students, staff and faculty who helped in the organisation of this event. See you next year!
Students:
Eduarda Pragosa, Vasco Vieira, Flávia Amaro, Alexandra Paulino, Liliana Correia, Patrícia Grencho, Nuno dos Santos, Beatriz Gomes, Carolina Colaço, Sara Marques, Guilherme Carreiro, Pedro Marújo, Cristina Antunes, Raquel Mendes, Ricardo Roseiro, Beatriz Barbosa, Claúdia Carneiro, Diogo Silva, Dulce Nogueira, Inês Martins, Júlia Andrade, Maria Clara Lima, Miguel Lopes, Rafaela Neto, Rita Costa, Victorya Silva, Scarlett Sellen, Olivia Norris, Bárbara Cruz, Inês Marinho, Filipe Bisca, Guilherme Dâmaso, Maria Inês Ramos, Neuza Leote, Raúl Rodrigues, Sofia Luz, Miriam Ribeiro, Íris Mestre, Duarte Costa, Maria Inês Ramos, Neuza Leote, Raul Rodrigues, Lorenzo Quintas, Miguel Costa, Adriana Crespo, Catarina Lopes, António Dias, Jessica Andrade, Rafael Apolinário, Sofia Franco, Catarina Cruz, Valentina Durante, João Coelho, Ana Pimental, Sofia Leal.