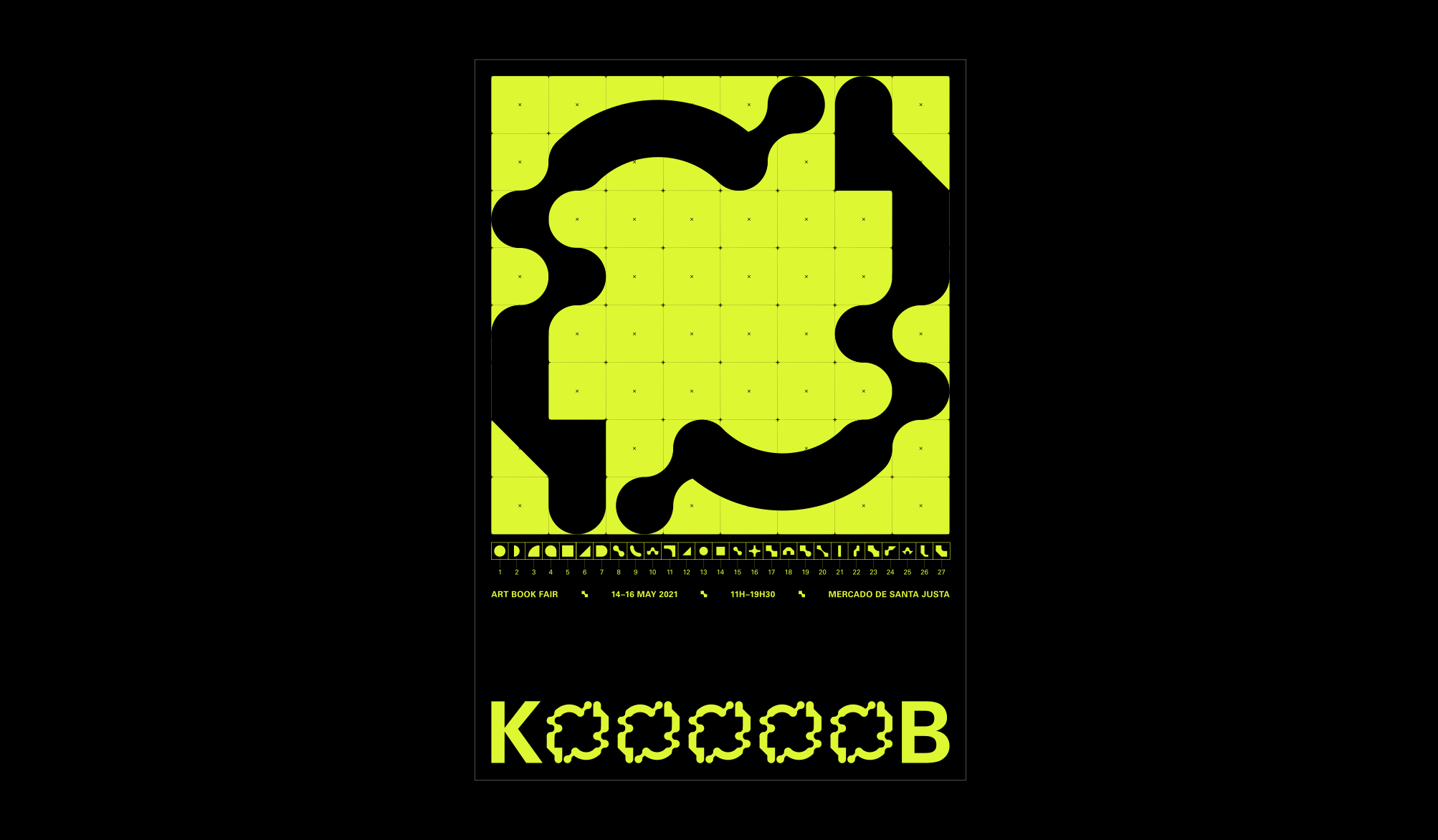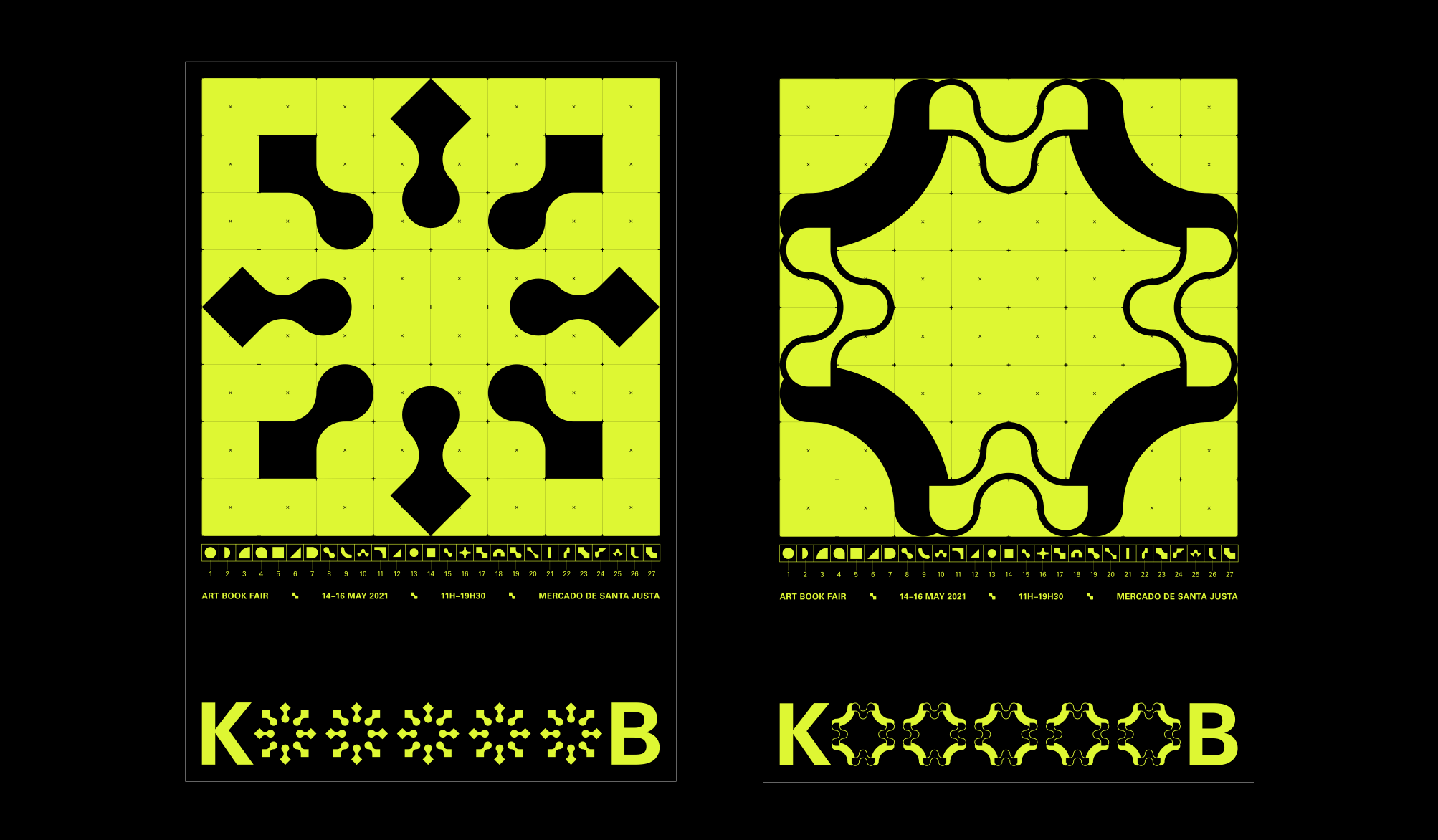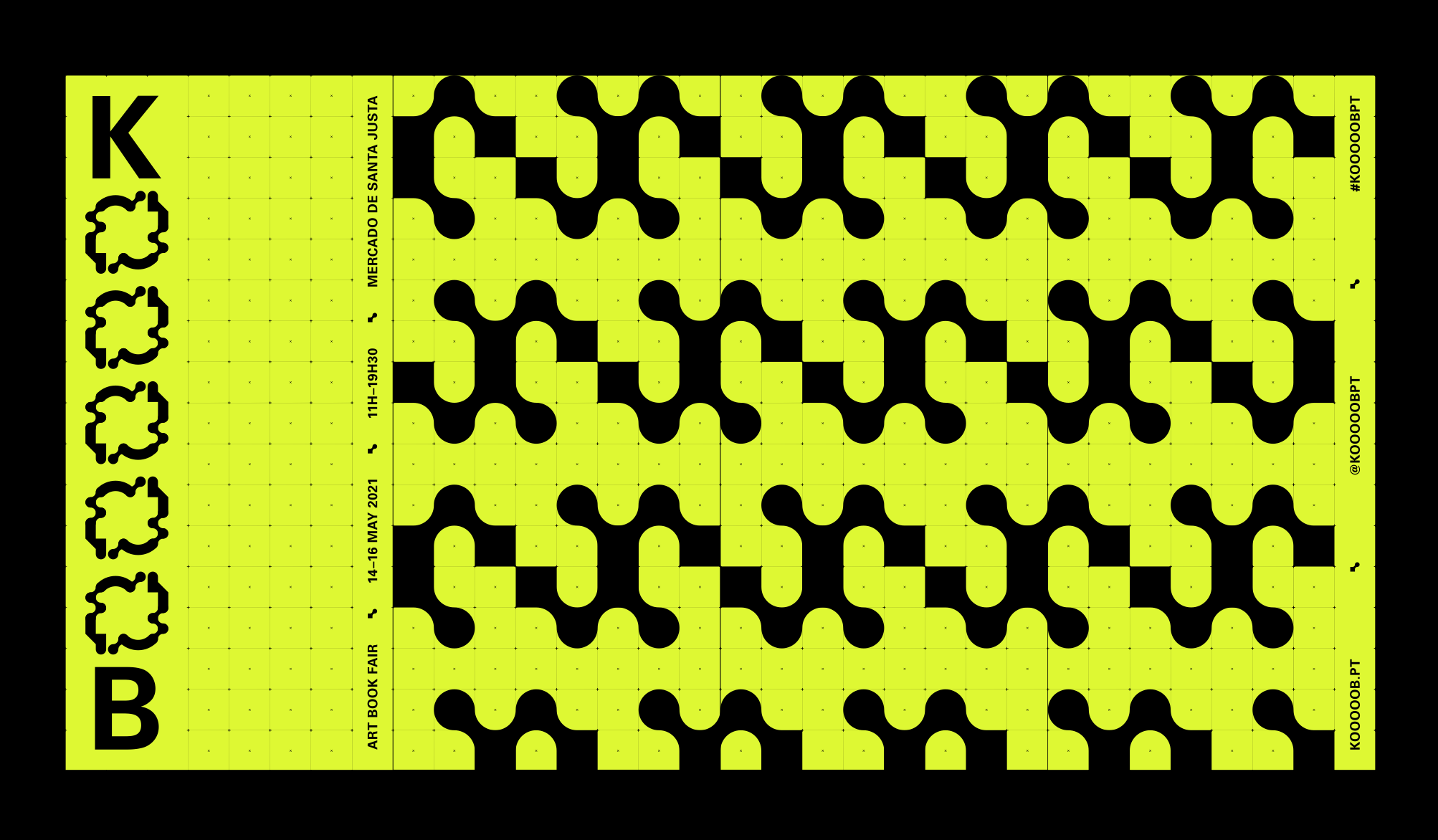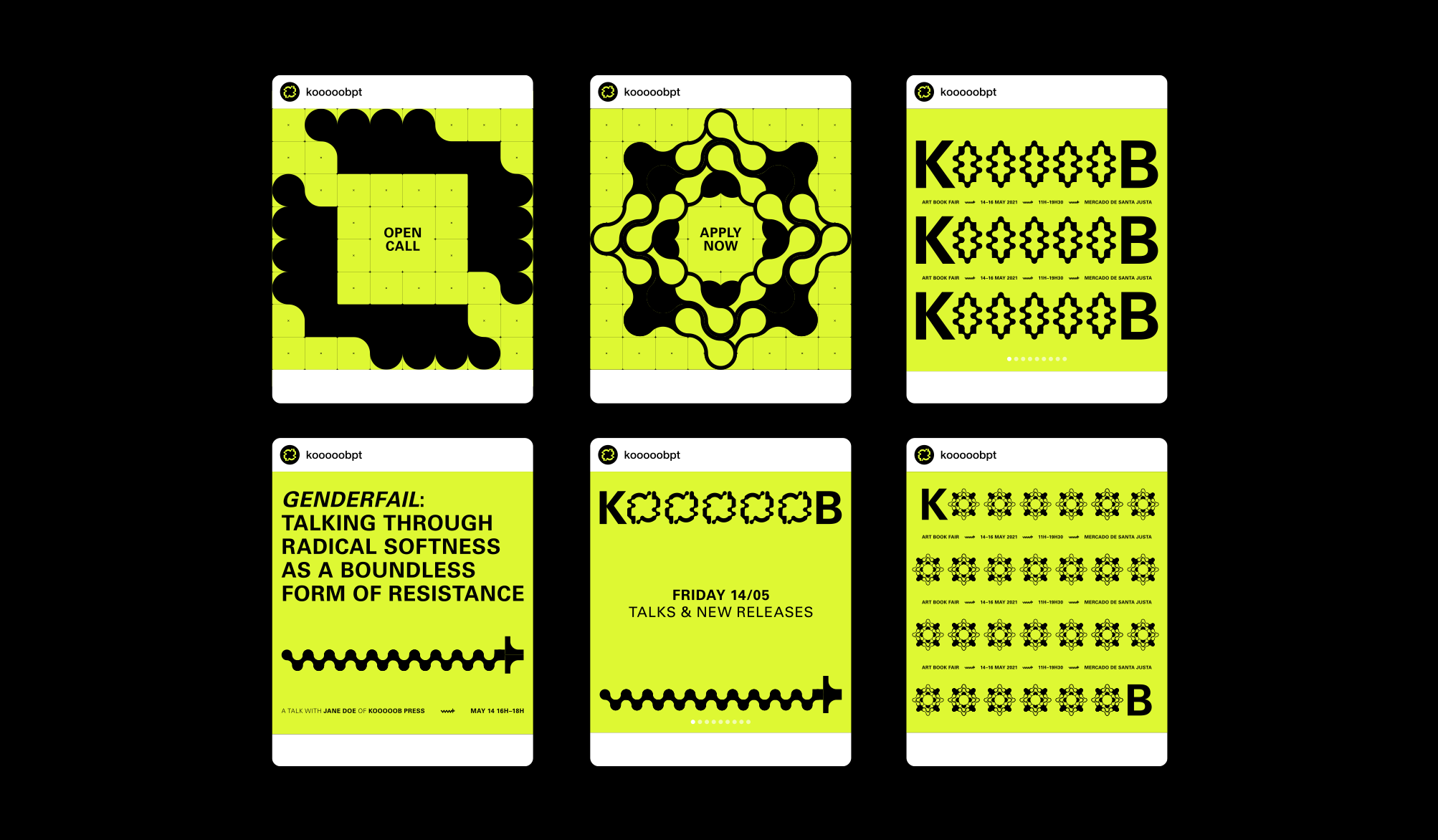 KOOOOOB
Graphic Identity
by
Ricardo Roseiro
2020/21
The motto of this exercise was the design of the Graphic Identity of a new Art Book Fair named Kooooob.
︎︎︎
Art Book Fair 2021
The first edition of the festival takes place on the 14 – 16 May 2021. Featuring 150 different art publishers, bookshops, zinesters, artists and graphic designers worldwide. The theme of this edition is 'Confinement of Letters':
Letters remain confined in books until they are opened. They remain disconnected, without images, until they go into entropy. When exposed, they are readable and then transformed into thoughts, gestures and movements for change.
︎︎︎
Ricardo's solution:
The identity developed had as its starting point the concept of entropy. For physics, entropy is the transformation of a closed and organised system into an open and interactive system, which creates potentially infinite combinations between the elements that constitute it. This idea was represented graphically through a sculpture of geometric shapes, drawn on an 8x8 grid. These were then used to create numerous stylised variations of the letter O, thus representing the diversity of participants and exhibitors present at the fair.
---
Project developed in the course of Identity Design, BA, 2nd year
Teacher(s): Marta Guerra Belo
---
© Fotografias por Bárbara Matos, Laura Palma, Oleksandr Lyashchenk (Photography,BA,ULHT)